As moms, we are often the last priority in our family.  Let's focus more on ourselves AND treat ourselves this year!  Charlottesville Moms has put together a guide that will help you feel and look your best in 2020 and beyond!
2015 Woodbrook Court Suite A
Charlottesville, VA 22901
www.smoothskincville.com
434-964-8714
[email protected]
Creating hairless and restored skin to enhance beauty and simplify skincare through advanced technology, skillful practice, compassionate care, and personal enthusiasm.
722 Preston Ave, Suite 106
Charlottesville, VA 22903
434-825-5333
https://www.waxcharlottesville.com
The Brow House is dedicated to beautiful brows, gentle waxing, lashes and skin care. We maintain the belief that waxing services can be professional, comfortable, and enjoyable. We are honest and take the time to consult and educate our guests. Our facials are affordable, luxurious and customized to you. We offer multiple lash services to fit your personal style. Stop in anytime and visit our beautiful curated boutique with cruelty free, green beauty and women owned products and gifts. Can't wait to see you!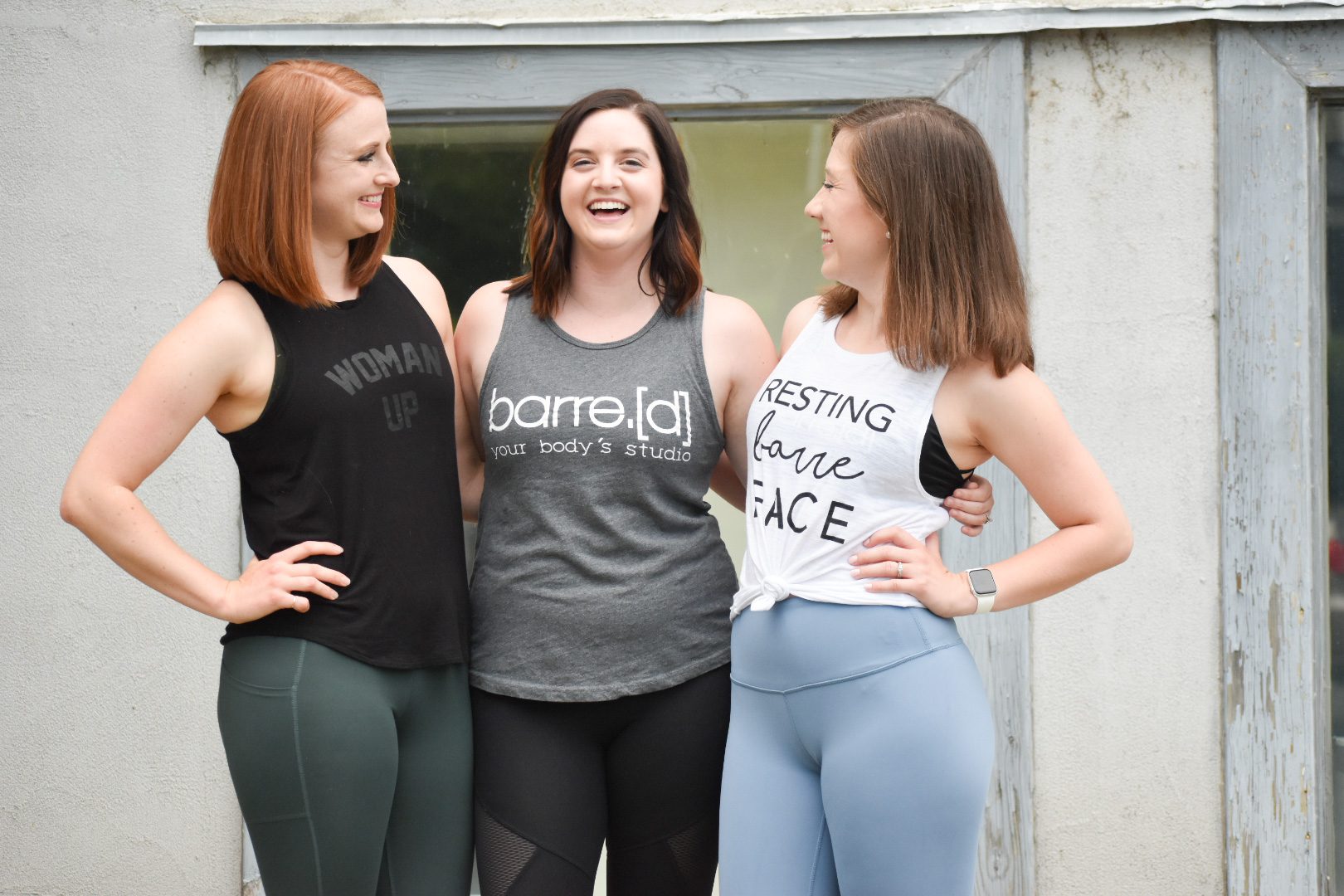 216 W Water Street
Charlottesville, VA 22902
www.barredstudio.com/charlottesville
716-474-5633
[email protected]
At barre.[d], we offer a variety of dynamic barre classes. Barre is a fusion of pilates, yoga, physiotherapy, and dance. Our method remains low impact with a pop of HIIT training incorporated into some classes to increase caloric burn and strengthen muscles. Our classes are known build lean strong muscles, tighten the core, and prevent injuries while cross training.
New mamas and prenatal clients LOVE our barre classes! Always consult with your doctor before taking classes at our studio. We train our instructors in modifications for both pre and postnatal clients. We also offer free childcare for certain classes each week. Look for any classes on the schedule that say "childcare available" after them!
Come on in to our inclusive community and try out one of our SCULPT classes for just $10 – we can't wait to tuck with you!
CLUB PILATES CHARLOTTESVILLE
2140 Barracks Road
Charlottesville, VA 22903
https://www.clubpilates.com/location/charlottesville
434-202-4219
[email protected]
We believe that Pilates is for everybody. At Club Pilates we offer Reformer-based Pilates classes, using a modern approach to classical methods. A consistent Pilates practice improves your posture, strengthens your core and corrects muscle imbalances, creating a strong foundation for movement. You'll see that classes at Club Pilates are different than any other workout. The reformer-based group Pilates classes are complemented by TriggerPoint, TRX springboard, EXO-chair and other equipment designed to build strength, mobility and stability.
1935 Arlington Boulevard
Charlottesville, VA 22903
https://charlottesville.orangetheoryfitness.com/
434-483-5757
Science backed, technology tracked! A one-hour full body workout proven to give you MORE LIFE both in and outside the studio. Call today to set up a free trial!
RIVANNA CRYOTHERAPY RECOVERY CENTER
1745 Allied Street, Suite B
Charlottesville, VA 22903
https://www.rivannarecovery.com/red-light-therapy
434-989-0538
[email protected]
Rivanna Cryotherapy Recovery Center (RCRC) has just added Red Light Therapy to its many recovery services! Common conditions treated using red and near infrared light therapy include fatigue, skin conditions, skin aging, exercise performance, musculoskeletal pain, hypothyroidism and mood disorders. Red and near infrared light therapy can also be combined with a dietary and lifestyle approach to potentially enhance weight loss. Our protocols were developed by Robert Abbott, MD, and he is offering consultations for individualized protocols.
614 Forest Street
Charlottesville, VA 22903
https://nowyogacville.com/
434.264.1NOW
[email protected]
promo code for $10 off a 10-class pass: CvilleMoms10
At NOWyoga, we are passionate about the power of yoga to heal body, mind and soul. Through breath-infused, mindful practices, we enable you to discover how to relax the body, calm the mind and soothe the soul. NOWyoga offers a wide range of classes – Vinyasa, Hatha, Yin, Gentle & Slow Flow, Yoga Nidra, Restorative – designed to meet you where you are. Workshops are offered in a wide range of yoga-related practices and private instruction is available.
420 E Main St B
Charlottesville, VA 22902
https://www.bendcville.com
[email protected]
Bend is located on Charlottesville's historic downtown pedestrian mall. We focus on supporting women during their child bearing years through pre and post natal yoga, educational offerings, and supportive services.
It is our mission to empower the body, mind and spirit with breath, strength, and energy during the transitions that define women's lives.
PURE BARRE CHARLOTTESVILLE 
2200 Old Ivy Road
Charlottesville, VA 22903
https://www.purebarre.com/location/charlottesville-va
434-245-1119
[email protected]
IG: @purebarre_cville
Pure Barre is the fastest, most effective full-body workout. You'll be guided through a series low-impact, high intensity movements that are designed to strengthen and tone your body in ways that no other technique can. Give us 50 minutes and we'll give you the best of barre! Come join us for a free introductory Foundations class! Contact the studio to reserve your spot today!
3350 Berkmar Drive
Charlottesville, VA 22901
www.signaturemedspa.com
www.bodybysignature.com
434-923-4646
[email protected]
About Signature Medical Spa
Signature Medical Spa is a dermatologist-owned, award-winning medical spa and is Central Virginia's most comprehensive laser and aesthetic treatment practice. As a division of Albemarle Dermatology Associates, our team provides excellence in aesthetic services. Clients appreciate our leading edge cosmetic technology and our signature blend of applied science with an artist's eye for aesthetics.
Our full range of facial and body treatments improve sun-damaged skin, reduce fine lines and wrinkles, smooth skin texture, ease discolorations and acne, reduce pockets of fat, decrease sweating and enhance the skin's overall health and appearance. Complimenting our services is The Boutique at Signature Medical Spa, where one can find the very best in take-home products. Enhancing, preserving and protecting your skin and body is our goal.
We look forward to serving you in the beautiful, welcoming environment of Signature Medical Spa. Call, email or just stop in!
About Body by Signature
Body by Signature is the #1 body contouring practice in Central Virginia with over seven years of experience. We are dermatologist-owned and 100% local! Our evidence-based services and procedures take science, trust, and results seriously. Our five body contouring providers are highly experienced, well trained, and Coolsculpting University graduates. Our practice offers multiple FDA-cleared devices to target permanent fat reduction, skin tightening, and muscle building on multiple areas of the body. Treatments are non-surgical and have little to no down time.
​Discover the luxurious, pampered experience Body by Signature provides. Enjoy complimentary food and beverage service during longer treatments. We also offer a Menu of Complimentary Services for our VIP body members. Schedule a complimentary body consultation today for your customized treatment solution.